Originally posted by The University of Texas at Austin on February 22, 2023.
Researchers at the UT Austin Walker School of Mechanical Engineering have successfully completed the U.S. National Science Foundation's prestigious National Innovation Corps (I-Corps™) Teams program, as members of the 2022 Summer Cohort in New York City.
The team, called 3D Nano, includes mechanical engineering Associate Professor, Dr. Chih-Hao Chang; Ph.D. student Saurav Mohanty; and Syzygy Teams CEO & Chief Reinvention Officer and TEXVMS mentor, Dr. Julie Rennecker.
The NSF's National I-Corps Teams program is designed to support innovators in developing technologies with commercial potential by providing funding and immersive training to help move their ideas from the lab to the marketplace.
Dr. Chang served as principal investigator and technical lead. His research focuses on nanomanufacturing and the design of multifunctional nanostructures with novel physical properties. Mohanty, as the entrepreneurial lead, played a vital role in identifying potential commercial applications of the team's work and exploring potential business models. Dr. Rennecker, as the industry mentor, provided valuable guidance and expertise.
Throughout the program, the team conducted extensive market research, interviewed over 100potential customers and partners such as Magic Leap, Meta, and Apple, and developed a comprehensive commercialization plan. They also had the opportunity to participate in various workshops and networking events, where they gained valuable insights and connections.
Dr. Chang is also the recipient of a prestigious NSF CAREER award, recognizing his outstanding contributions to the field of engineering. This recognition highlights the potential impact of Dr. Chang's research and is a testament to the hard work and dedication of the entire team.
Since completion of the program, the 3D Nano team has successfully submitted an NSF Partners for Innovation (PFI-TT) grant valued at $250,000 with key strategic partners such as Magic Leap and Tokyo Electron. They have also received support for their application through entrepreneurship programs offered by UT Austin's Discovery to Impact unit. As part of the technology transfer process, a U.S. provisional patent (63/347,195) for the nanolattice technology was filed May 2022 by Discovery to Impact. The team plans to file a full U.S. patent by May 2023 and launch a startup company to seek additional funding. The startup will hold an exclusive license for the patents.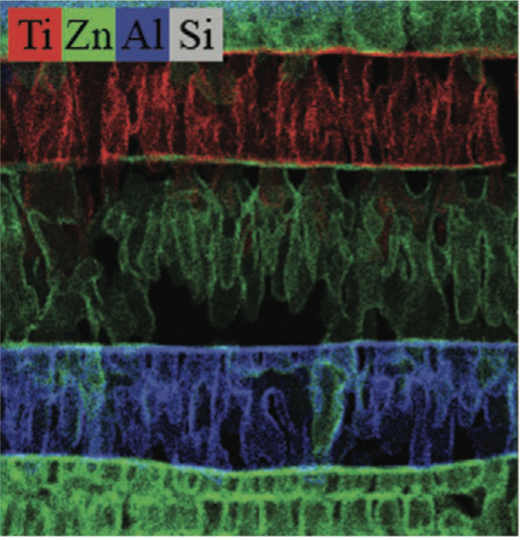 Discovery to Impact and the NSF I-Corps Hub: Southwest Region at UT Austin congratulates Dr. Chang, Mr. Mohanty, and Dr. Rennecker on their achievement. With the support of the NSF I-Corps program, the 3D Nano team has taken a major step towards commercializing their groundbreaking technology and bringing it to market to benefit society.
Interested in learning more about the NSF I-Corps program? Contact Director of TEXVMS and Program Manager of NSF I-Corps, Weston Waldo at