Iman Salafian, Ph.D. candidate in the Walker Department of Mechanical Engineering, is on a roll with his start-up Trinity Tube. The Trinity Tube is a medical device designed to care for preterm infants and monitor various health statuses such as heart rate, temperature and more.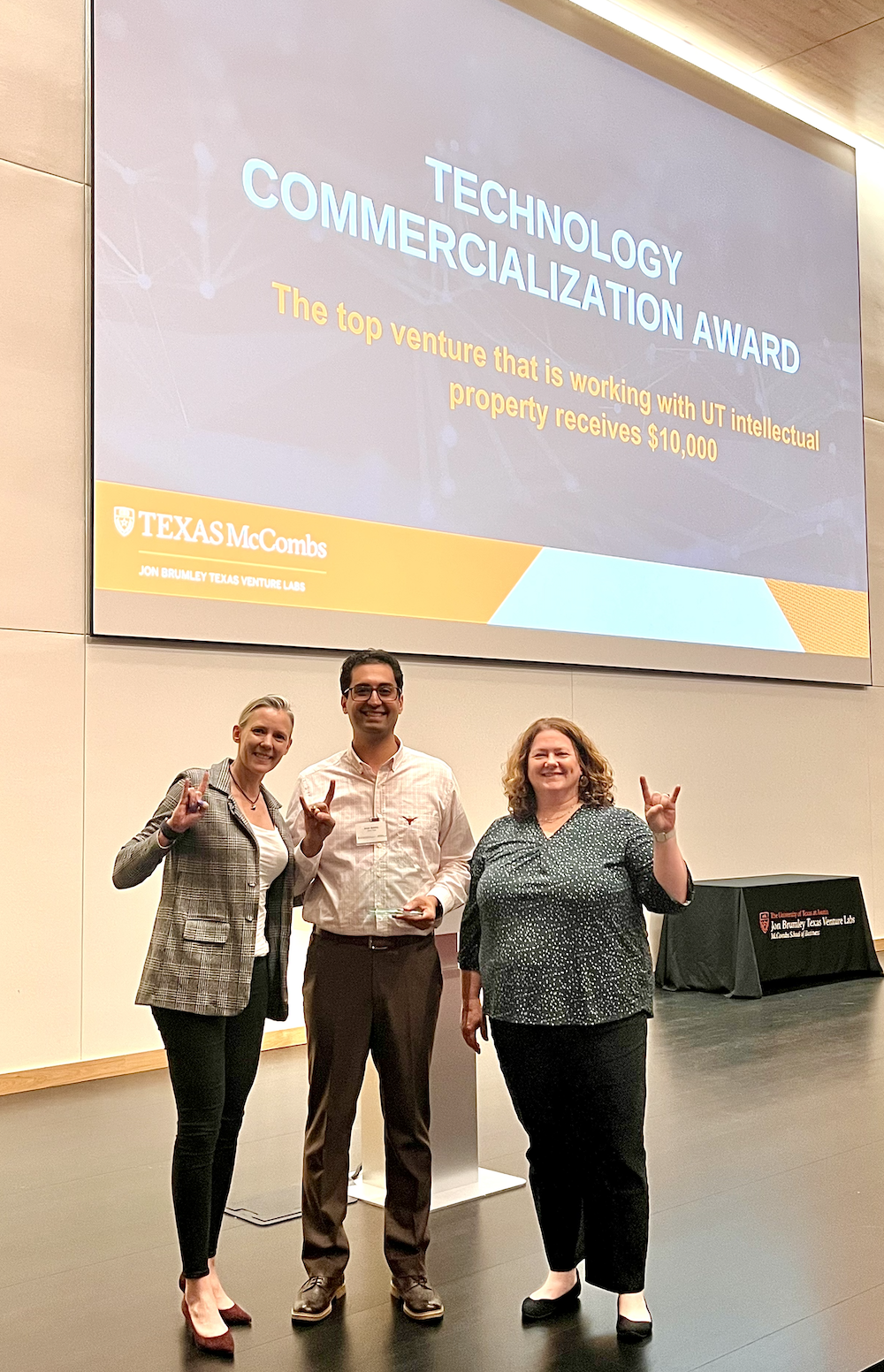 The start-up and Salafian himself have won several awards over the spring semester. Trinity Tube participated in the NSF I-Corps National Program in March and April, where it conducted over 165 customer discovery interviews. It was recognized as the best performer during the cohort and received the "NSF I-Corps Embrace the Process Award" at the closing ceremony.
In addition, Salafian participated in the Graduate and Industry Networking (GAIN) Poster Competition hosted by the Graduate Engineering Council (GEC) at The University of Texas at Austin and received the grand prize, the Burnt Orange Award, sponsored by Dell Technologies. Trinity Tube was among 58 teams competing.
In April Salafian attended the Design of Medical Device Conference at the University of Minnesota where he pitched Trinity Tube at the 5 Minutes Pitch Competition. Trinity Tube was given the Grand Prize among ten strong teams from across the country.
After winning multiple awards at the Texas Venture Labs Investment Competition last fall, Trinity Tube saw additional success in the April competition. It came in 2nd place overall and received the Texas Super Star Award as well as the Technology Commercialization Award for the second time.
Finally, Trinity Tube received the Proof of Concept Award sponsored by Discovery to Impact at UT Austin as well as the Texas Health Catalyst Award.
Posted by The University of Texas at Austin on May 15, 2023.